"Double-entry book-keeping, while a science, deserves to rank among the Fine Arts."
Yeah, tell that to the judge. The Droning Voice won't name NAMES, but is certain that many politicians AND corporations, of which, due to their artistic book-keeping practices, are either in prison or no longer exist.
This book was so incredibly tedious that The Droning Voice had to space her drones of it with not just one, but TWO other books. When she finally finished the last page, there was great rejoicing involving a bowl of Chocolate Mint ice-cream.
One of the phrases, used repeatedly in this book, which helped The Droning Voice stay awake was "his business" – a term which her grandfather-in-law used to refer to a gentleman's naughty bits. One of the passages reads, in part "the number and kind of books required depend…on the extent of his business."  Adolescent snickering ensued. Really, it is always good to know what one's business is up to.
While The Droning Voice is KEENLY aware this book is all about book-keeping, she also believes growing one's vocabulary, especially about popular terms for male genitalia. If you would like to know even more terms for this particular piece of anatomy, she enthusiastically recommends the Big Damn Book of Sheer Manliness.
Also, there is poetry in this book, which surprised The Droning Voice. She didn't realize accountants could be so…romantic.
"By Journal laws what we receive
Is Debtor made to what we give.
Stock for our debts must Debtor be,
And creditor for property.
Profit and Loss accounts are plain;
We debit Loss and credit Gain."
The Droning Voice knows that people often like to tout their credentials after their names, but was stunned to see what Mr. Mayhew was proud to proclaim, though understands that, in a way, he WAS pimping himself out to book publishers. She is certain he made a fortune.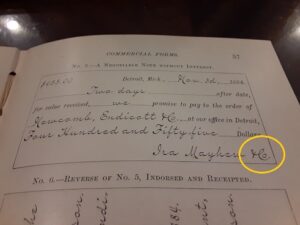 Pleasant dreams!
Here is a sample of The Eclectic Complete Book-keeping:
This is a short example of The Droning Voice.  Subscribers can access the full-length version and really put themselves to sleep.  Here is how to subscribe.